Tickets to all events are available through Eventbrite. Click on individual links below, or find all events here.
Two Debutants: Victoria Kennefick & Nidhi Zak/Aria Eipe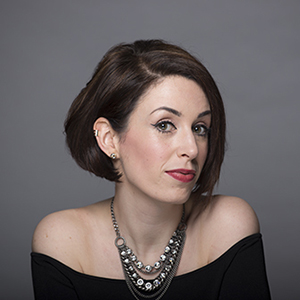 7.30 p.m. Ticket Link
Victoria Kennefick is a poet, writer and teacher from Shanagarry, Co. Cork now based in Co. Kerry. She holds a doctorate in English from University College Cork and studied at Emory University and Georgia College and State University as part of a Fulbright Scholarship. Her first collection, Eat Or We Both Starve, was published by Carcanet this year. Her pamphlet, White Whale (Southword Editions, 2015), won the Munster Literature Centre Fool for Poetry Chapbook Competition and the Saboteur Award for Best Poetry Pamphlet. Her work has appeared in Poetry, The Poetry Review, PN Review, Poetry Ireland Review, The Stinging Fly, Poetry News, Prelude, Copper Nickel, The Irish Times, Ambit, bath magg, Banshee and elsewhere. Buy Eat or We Both Starve from Carcanet.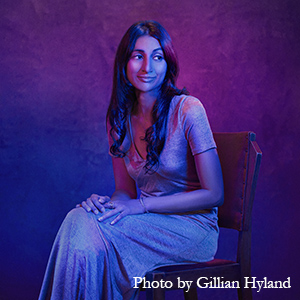 Nidhi Zak/Aria Eipe is a poet, pacifist and fabulist. Born in India, she grew up across the Middle East, Europe and North America, before calling Ireland home. Founder of the Play It Forward Fellowships, she is poetry editor at Skein Press and Fallow Media, and contributing editor with The Stinging Fly. She is a recipient of the Next Generation Artist Award in Literature from the Arts Council of Ireland and the inaugural Ireland Chair of Poetry Student Award. Her debut poetry collection, Auguries of a Minor God, is forthcoming from Faber & Faber in July 2021. Preorder Auguries of a Minor God from Waterstones and visit the poet's website.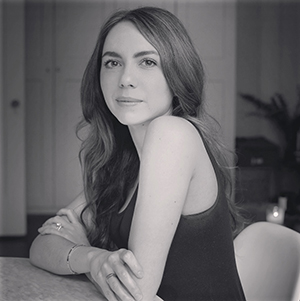 Maya C. Popa (moderator) (b. 1989) is the author of American Faith (runner-up in the Kathryn A. Morton Prize judged by Ocean Vuong and recipient of the North American Book Prize), as well as two chapbooks, You Always Wished the Animals Would Leave and The Bees Have Been Canceled (PBS Summer Choice). She is the recipient of awards from the Poetry Foundation, the Oxford Poetry Society, the Hippocrates Society in London, and the Munster Literature Centre in Cork, Ireland, among others. Popa is the Poetry Reviews Editor at Publishers Weekly and teaches poetry at NYU. She is director of creative writing at the Nightingale-Bamford school where she oversees visiting writers, workshops, and readings. Buy American Faith from the Poetry Book Society and visit the poet's website.
Two Working Class Heroes: Martín Espada & Rita Ann Higgins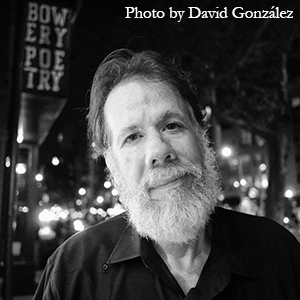 9.00 p.m. Ticket Link
Martín Espada has published more than twenty books as a poet, editor, essayist and translator. His new book of poems is called Floaters (2021). Other collections of poems include Vivas to Those Who Have Failed (2016), The Trouble Ball (2011), and Alabanza (2003). He is the editor of What Saves Us: Poems of Empathy and Outrage in the Age of Trump (2019). His honors include the Ruth Lilly Poetry Prize, the Shelley Memorial Award, an Academy of American Poets Fellowship and a Guggenheim Fellowship. A former tenant lawyer, Espada is a professor of English at the University of Massachusetts-Amherst. Buy Floaters from W. W. Norton and visit the poet's website.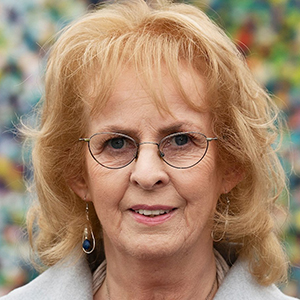 Rita Ann Higgins was born in 1955 in Galway, Ireland, where she still lives. Her first five poetry collections were published by Salmon: Goddess on the Mervue Bus (1986); Witch in the Bushes (1988); Goddess and Witch (1990); Philomena's Revenge (1992); and Higher Purchase (1996), as well as a memoir Hurting God (2010). Bloodaxe Books published her next five collections: Sunny Side Plucked (1996); An Awful Racket (2001); Throw in the Vowels: New & Selected Poems (2005); Ireland is Changing Mother (2011), and Tongulish (2016). Our Killer City, a book of essays with poems, appeared from Salmon in 2019. In 2020, Rita Ann became the People's Pandemic Poet Laureate for The Brendan O'Connor Show on RTE Radio 1. Her latest collection is Pathogens Love A Patsy - Pandemic and Other Poems (2020). Buy Pathogens Love A Patsy - Pandemic and Other Poems from Salmon Poetry and visit the poet's website.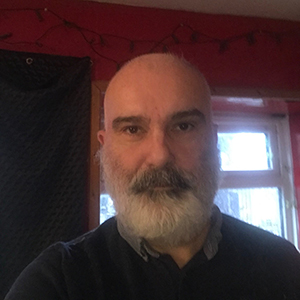 Patrick Cotter (moderator) is an Irish poet, born in Cork City where he still lives and works. His poems have been published in journals such as the Financial Times, The London Review of Books, Poetry and Poetry Review. He is a recipient of the Keats-Shelley Prize for Poetry. His poems have been translated into over a dozen languages and he has given readings of his work across the Northern Hemisphere. His third collection Sonic White Poise was published by the Dedalus Press in 2021. Buy Sonic White Poise from Dedalus Press and visit the poet's website.