Tickets to all events are available through Eventbrite. Click on individual links below, or find all events here.
Rachael Hegarty & Roger Robinson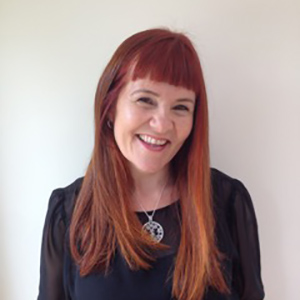 7.30 p.m. Ticket Link
Rachael Hegarty is a Dubliner. Her debut collection, Flight Paths Over Finglas won the 2018 Shine Strong Award. A child survivor of the Talbot Street bomb, her collection May Day 1974 (Salmon, 2019) has received critical acclaim for the 33 docu-sonnets and 33 ballads for the people who died on the single worst day The Troubles. Her third collection, Dancing with Memory (Salmon, 2021) is a dance hall of memory for her mother who lives with Alzheimer's. She teaches at the Trinity Access Programme because she wants more working-class students causing some havoc in academia. Rachael's kids say she uses the 3 F- words too much: Finglas, feminism and feckin' poetry. Buy May Day 1974 from Salmon Poetry.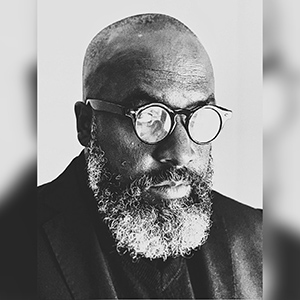 Roger Robinson is a writer who has performed worldwide. He is the winner of the T.S. Eliot Prize 2019 and the RSL Ondaatje Prize 2020, shortlisted for the Derek Walcott Prize for Poetry 2020 and shortlisted for The OCM Bocas Poetry Prize, The Oxford Brookes Poetry Prize, highly commended by the Forward Poetry Prize. His latest collection A Portable Paradise was a Newstatesman book of the year. He was chosen by Decibel as one of 50 writers who have influenced the black-British writing canon. He is an alumnus of The Complete Works and he has toured extensively with the British Council. Buy A Portable Paradise from Peepal Tree Press and visit the poet's website.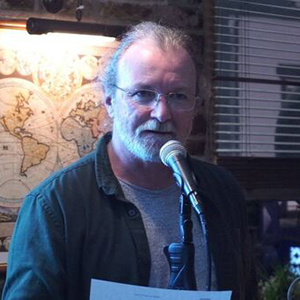 Paul Casey (moderator) was born in Cork in 1968 and has lived over half his life in Southern Africa. He has worked mostly in film, multimedia and teaching. His recently published collection from Salmon Poetry is Virtual Tides (2016), which follows his debut, home more or less (2012). A chapbook, It's Not all Bad, appeared from The Heaventree Press in 2009. His poems have appeared in the anthologies, Looking at the Stars, On the Banks, Even the Daybreak, Blackjack, The Deep Heart's Core and the Cork Literary Review. He teaches creative writing at Cork College of Commerce and curates the Unfinished Book of Poetry, featuring verse from Cork city schools. He is the founder/director of Ó Bhéal. Buy Virtual Tides from Salmon Poetry.
Two Irish Émigré Poets: Sara Berkeley Tolchin & Martina Evans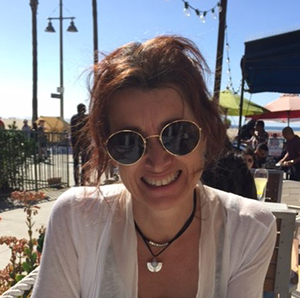 9.00 p.m. Ticket Link
Sara Berkeley Tolchin was born and raised in Dublin. At 19, she had her first collection of poems published by Raven Arts Press. She has had five subsequent collections published by Raven, Bloodaxe Books, Thistledown Press and The Gallery Press, as well as a novel and short story collection. She lived in the San Francisco Bay Area for 30 years but recently moved to upstate New York where she is a hospice nurse. She's working on a new poetry collection and a book about hospice nursing titled Hello Goodbye One Day The End. Buy What Just Happened from The Gallery Press.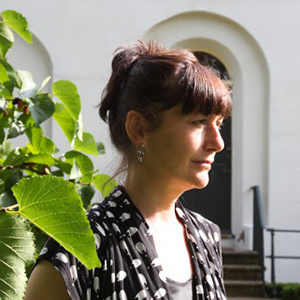 Martina Evans grew up in County Cork and trained in Dublin as a radiographer before moving to London in 1988. She is the author of twelve books of poetry and prose. She has won several awards including the Premio Ciampi International Prize for Poetry in 2011. Now We Can Talk Openly About Men (Carcanet 2018) was shortlisted for the 2019 Irish Times Poetry Now Award, the Pigott Poetry Prize and the Roehampton Poetry Prize and was an Observer, TLS and Irish Times Book of the Year in 2018. Mountainy Men, a narrative poem, was the recipient of a Grants for the Arts Award in 2015. American Mules was published in April by Carcanet. She is a Royal Literary Fund Advisory Fellow and an Irish Times poetry critic. Buy American Mules from Carcanet and visit the poet's website.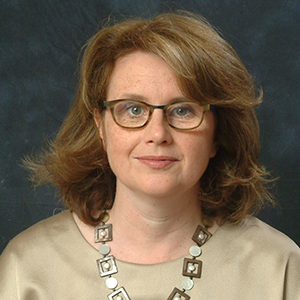 Clíona Ní Ríordáin (moderator) is a critic, translator and Professor of English at the Sorbonne Nouvelle where she teaches translation and Irish literature. Her most recent book is English Language Poets in University College Cork 1970-1980 (Palgrave Macmillan, 2020). She has also edited three anthologies of Irish poetry, the latest, Jeune Poésie d'Irlande: les poètes du Munster (Illador, 2015), is co-edited and co-translated with Paul Bensimon. The duo will publish a volume of Gerry Murphy's poems, Plus loin encore, with Circe this autumn. She chairs the Fondation irlandaise's Translation Prize and sits on the Strategic Committee of the Centre Culturel Irlandais. Buy English Language Poets in University College Cork, 1970–1980 from Palgrave Macmillan.