Notes on booking tickets:
Early bird bookings will be available here soon. Ticket prices are inclusive of booking fees. All library events are free.
The Farmgate Café National Poetry Award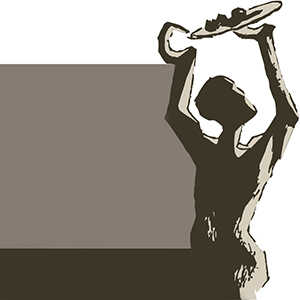 6.30pm, Farmgate Cáfe
Free event
Prizegiving ceremony for a new award of €2,000 for the best original collection of poems written by a poet living in Ireland, published in English, in the previous calendar year. Reprints, collected and selected editions are ineligible. This is so new work can be encouraged and rewarded. Collections (by poets living in Ireland) translated into English for the first time will be considered. Entries are being accepted up to December 19th (contact info@munsterlit.ie for details). A winner and five or more commended titles will be announced at the end of February. The judges for this first year are Ailbhe Ní Ghearbhuigh, Clíona Ní Ríordáin and Maurice Riordan. The award is generously sponsored by the Farmgate Café, the English Market, Cork City.
The Well Review

Showcase
8.30pm, Cork School of Music
Free event

The Well Review is a literary journal based in Co. Cork and is edited by Sarah Byrne. Since its establishment in 2016, The Well Review has published work by John Burnside, Anne Carson, Leontia Flynn, Ishion Hutchinson, Nick Laird, Sinéad Morrissey and many more. It also publishes work by emerging writers and artists based in Ireland and abroad.
The six poets reading at the event are Sasha Dugdale, John Fitzgerald, James Harpur, Majella Kelly, Gerry Murphy and Billy Ramsell.