To book tickets contact The Cork Arts Theatre at 021-4505624
The opening night events and all library events are free
Tickets will be held at the Cork Arts Theatre box office and can be collected during the week of the festival
Shu Cai, Xi Chuan, Ran Ran & Lu Wenli
11.30am, Grand Parade Library
Free event - unticketed
These four poets from China will read in Chinese. English translations will be provided in booklet form.
Shu Cai graduated with a BA in French literature from Beijing Foreign Languages University in 1987. He worked as a diplomat in the Chinese Embassy in Senegal from 1990 to 1994 and is currently a research fellow in the Chinese Academy of Social Sciences. He was awarded the Palmes académiques (Academic Palms) order of merit in France in 2008.
Xi Chuan is a poet, essayist, translator and a distinguished professor of Beijing Normal University. He has published nine collections of poetry, including Notes on the Mosquito (New Directions, 2012), and many other books of essays, critical writings and translations in over 20 countries.
Ran Ran is the author of 5 poetry collections including The Space of a Gap, Zhuque Listens and To Whom to Talk. She has won the Junma Award for Ethnic Literature, the Aiqing Award for Poetry and the Western China Literature Award. She is the vice president of Chongqing Municipal Writers Association.
Lu Wenli is a poet, writer and editor. She started publishing poetry in the 1980s and has written 12 books of poetry, essays and full-length novels including The Unparalleled Scenery, Dance of the Hourglass and Grandma's Epic. She is the vice president of Hangzhou Municipal Writers Association.
Prebooked Poetry Introductions
2.30pm, Grand Parade Library
Free event - unticketed
The Prebooked Poetry Introductions is an opportunity for poets who have yet to publish a chapbook or full-length collection of poems to read three poems in an eight-minute reading slot and receive a reading fee of €100. The five poets reading this year are: Evan Costigan, Aria Eipe, Siobhán Flynn, Eoin Hegarty and Majella Kelly.
Evan Costigan's poems have appeared in Poetry Ireland Review, The Stinging Fly, The Irish Times, Cyphers, The North and elsewhere. A previous winner of the Boyle Poetry Competition and the Francis Ledwidge International Poetry Award, in 2017 he won the Red Line Book Festival Poetry Competition and the Oliver Goldsmith Poetry Competition. He has been selected for the Best New British and Irish Poets 2018 anthology from Eyewear Publishing.
Aria Eipe's essays and features have appeared in international print and digital publications including T: The New York Times Style Magazine, TED, Qulture, REORIENT, Journal of the New Zealand Society of Authors, Doha News, Dissident Voice, Culture Unplugged and The New Indian Express. Her poetry and fiction are published/forthcoming in literary journals such as Acorn, ARDOR, Banshee, B O D Y & StepAway Magazine. Her work has been nominated for a Pushcart Prize, and placed in competitions at the Jaipur Literature Festival and the International Literature Festival Dublin.
Siobhán Flynn's poems have appeared in Wild Atlantic Words, The Pickled Body 2.1 (Quantum) and The Pickled Body 3.1 (How To Make Love in Dangerous Times), Hennessy New Irish Writing in The Irish Times, Visual Verse and are forthcoming in Bare Fiction. She was shortlisted for the Hennessy Awards in 2016 and a selection of her poetry was highly commended in the 2018 Patrick Kavanagh Poetry Award. She is working towards a first collection.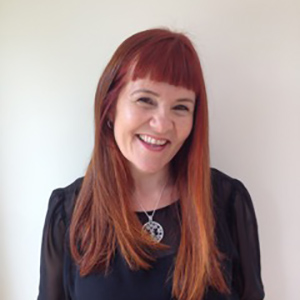 Eoin Hegarty is a primary school teacher and a member of the Hibernia Writers' Group in Dublin. In 2018 he won the Cúirt International Poetry Prize, was runner up in the Gregory O'Donoghue International Poetry Competition and was shortlisted for the Listowel Poetry Collection Award. His poems have been published in Southword, The Blue Nib and The North (Irish Issue). In 2017 he came second in the Robert Monteith Poetry Competition and third in the Rush Poetry Festival Competition; this poem was subsequently published in the Rush Anthology of Poetry.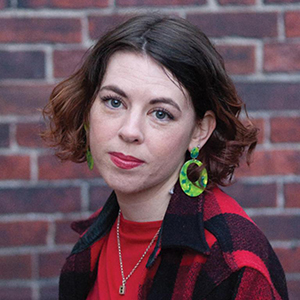 Majella Kelly is from Tuam, Co. Galway. In 2018 she won the Annual Ambit Poetry Prize with her poem Voice, came second in the Gregory O'Donoghue International Poetry Competition, and was shortlisted by The Irish Times for a Hennessy Literary Award. In 2017 she was nominated by Crannóg for a Pushcart Prize and selected for the Poetry Ireland Introductions Series. In 2016 she came third in the Resurgence Eco Poetry Prize (now the Ginkgo Prize). Her poetry has been widely published in such places as The Irish Times, Poetry Ireland Review, Southword, Ambit, Cyphers, The Pickled Body, Quarryman, Best New British & Irish Poets 2017, and Aesthetica's Creative Writing Annual 2017 & 2018. She holds a Masters in Creative Writing from the University of Oxford.
Caitríona Ní Chléirchín & Simon Ó Faoláin
In a novel partnership between Poetry Ireland and The Gallery Press, Calling Cards introduces a new generation of Irish-language poets to a wider audience. This vibrant anthology includes prize-winning authors of several collections as well as three who have yet to publish a book. The translators include some of Ireland's finest poets. Edited by Peter Fallon and Aifric Mac Aodha.
4.00pm, Grand Parade Library
Free event - unticketed
Caitríona Ní Chléirchín is an Irish-language poet, critic and lecturer originally from Gortmoney, Emyvale in Co. Monaghan. Her debut collection, Crithloinnir, won the Oireachtas Prize for New Writers in 2010 and her second collection, An Bhrídeach Sí, published in 2014, won the Michael Hartnett Prize 2015. She has published poetry in Comhar, Irish Pages, Cyphers, The Stinging Fly, Feasta, Blaiseadh Pinn, The SHOp, An t-Ultach and An Guth. She writes academic and journalistic articles and has written over 20 reviews for The Irish Times, Comhar, Taighde agus Teagasc and others. She is also an Irish-language and literature lecturer at St. Patrick's College DCU. Her doctorate was a psychoanalytical body-centred reading of the Irish-language contemporary poetry of Nuala Ní Dhomhnaill and Biddy Jenkinson.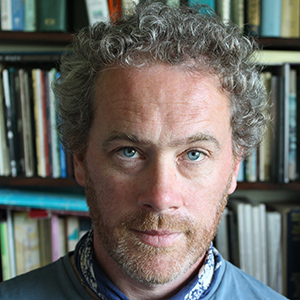 Simon Ó Faoláin was born in Dublin and raised in West Kerry. He trained as an archaeologist and has worked both in the private sector as an excavation director and as an academic in Celtic Studies. Following periods in Galway, Wales, Achill Island and Cork he returned to live in West Kerry in 2007. His first collection, Anam Mhadra (Coiscéim, 2008) won the Glen Dimplex Irish Award and the Eithne and Rupert Strong Award. He has won both the Colmcille Prize and the Foras na Gaeilge Prize twice. His first play, An Poll [The Hole] won the Walter Macken Prize from An Taibhdhearc in 2010. His second collection of poetry, As Gaineamh (Coiscéim) was published in 2011 and his third, Fé Sholas Luaineach, (Coiscéim) in 2014.
Jonathan Edwards & Abigail Parry

7.00pm, Cork Arts Theatre (€5)

Box Office

Jonathan Edwards second collection, Gen (Seren) was published in 2018. His first collection, My Family and Other Superheroes (Seren) won the prestigious Costa Poetry Award 2014 and the Wales Book of the Year People's Choice Award. It was shortlisted for the Fenton Aldeburgh First Collection Prize. His poems have won prizes in the Cardiff International Poetry Competition, the Ledbury Festival International Poetry Competition and the Basil Bunting Award, and appeared in magazines including Poetry Review, New Welsh Review, Poetry Wales and The North. He works as a teacher.
Abigail Parry spent seven years as a toymaker before completing her doctoral thesis on wordplay. Her poems have been set to music, translated into Spanish and Japanese, broadcast on BBC and RTÉ Radio, and widely published in journals and anthologies. She has won a number of prizes and awards for her work, including the Ballymaloe Prize, the Troubadour Prize, and an Eric Gregory Award. Her first collection, Jinx, published by Bloodaxe in 2018, was shortlisted for the Forward Prize for Best First Collection 2018.
Sasha Dugdale & Theo Dorgan
Change in lineup:
Unfortunately, Karen McCarthy Woolf is unable to attend as previously advertised. However, we are happy to say that Theo Dorgan will now be reading alongside Sasha Dugdale.
8.30pm, Cork Arts Theatre (€5)


Box Office

Poet, playwright, and translator Sasha Dugdale was born in Sussex, England. She has worked as a consultant for theatre companies in addition to writing her own plays. From 1995 to 2000, she worked for the British Council in Russia. She has published four collections of poetry with Carcanet, Notebook (2003), The Estate (2007), Red House (2011), and Joy (2017). In 2017 she was awarded a Cholmondeley Prize. Between 2012 and 2017 she was editor of Modern Poetry in Translation. She is co-director of the Winchester Poetry Festival.
Theo Dorgan was born in Cork in 1953 and is a poet, prose writer, novelist and editor. Dedalus issued his first two poetry collections, The Ordinary House of Love (1991) and Rosa Mundi (1995) as What This Earth Cost Us in 2008, followed by Greek in 2010, Nine Bright Shiners, winner of the Irish Times Poetry Now Award, in 2014 and Orpheus in 2018. His prose works include Sailing for Home (2004) and Time on the Ocean (2010) as well as the novel Making Way (2013). Among the many volumes he has edited are The Great Book of Ireland (with Gene Lambert, 1991) and The Great Book of Gaelic (with Malcolm Maclean, 2002). He is a member of Aosdána.
Nuala Ní Dhomhnaill & David Harsent
Change in lineup:
Unfortunately, Ciaran Carson is unable to attend as previously advertised. However, we are happy to say that Nuala Ní Dhomhnaill will now be reading alongside David Harsent.
10.00pm, Cork Arts Theatre (€5)


Box Office

Nuala Ní Dhomhnaill is widely regarded as the greatest living poet in the Irish language. Growing up in the Irish-speaking areas of West Kerry and Tipperary, she studied Irish and English at University College Cork, where she later taught those subjects. Ní Dhomhnaill published her first collection of poetry in Irish, An Dealg Droighin (1981). Her works include poetry collections, children's plays, screenplays, anthologies, articles, reviews and essays, including Selected Poems/Rogha Dánta (1986); Pharaoh's Daughter (1990), The Astrakhan Cloak (1992), The Water Horse (1999), and The Fifty Minute Mermaid (2007). Selected Essays appeared in 2005. Ní Dhomhnaill was awarded the Ireland Chair of Poetry from 2001-2004.  She is the recipient of numerous other awards, including the Lawrence O'Shaughnessy Award for Poetry, the American Ireland Fund Literary Award, and the Seán Ó Ríordáin Award, which she won for all four of her Irish poetry collections. 
David Harsent won the 2014 TS Eliot prize for his book Fire Songs. His most recent collection, Salt, was published by Faber & Faber in 2017. Night (2011), a Poetry Book Society Choice, was shortlisted for the Costa, Forward and T. S. Eliot poetry prizes and won the Griffin International Poetry Prize. He won the 2005 Forward Prize for Legion, which was also shortlisted for the Whitbread Prize and the TS Eliot Award; he has also been the recipient of the Geoffrey Faber Memorial Award, an Eric Gregory Award, two Arts Council bursaries and a Society of Authors Fellowship. He is a Fellow of the Royal Society of Literature and Distinguished Writing Fellow at Hallam, Sheffield University. His work in music theatre has involved collaborations with a number of composers, but most often with Harrison Birtwistle, and has been performed at the Royal Opera House, the South Bank Centre, Carnegie Hall and the Proms.