Dean Browne & Nyk de Vries
2.30pm, Cork City Library | Free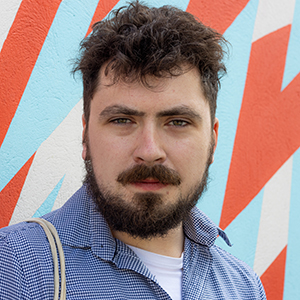 Dean Browne won the Geoffrey Dearmer Prize in 2021 and his pamphlet, Kitchens at Night, was a winner of the Poetry Business International Pamphlet Competition; it was published by Smith|Doorstop in 2022. His poems have appeared widely in journals such as Banshee, Poetry (Chicago), Poetry Ireland Review, Poetry Review, PN Review, Southword, The Stinging Fly, and elsewhere.
Buy Kitchens at Night from Smith|Doorstop.
"Quirky, kooky, dark, philosophical, absurd and always wonderful, often edged between outrageous humour and revelation, these richly imagistic poems are full of invention." — Daljit Nagra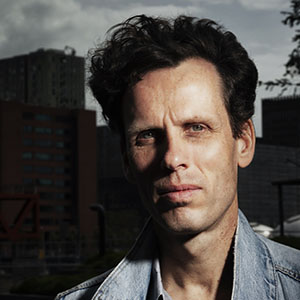 Nyk de Vries (Noardburgum, 1971) is a poet, writer and musician. From 2019 to 2021 he was Dichter fan Fryslân, poet laureate of Friesland, in which position he made eight poetry films with filmmaker Herman Zeilstra. The videos are part of his latest collection Asman, which also includes a series of new prose poems. He previously wrote the two novels, followed in 2015 by Renger, an autobiographical book with fantastic elements, recognizable from his prose poems. As a Creative Writing teacher he was affiliated with the Artez art academy in Arnhem. He writes in both Frisian and Dutch.
Watch the Asman poetry films and visit the poet's website.
"Behorend tot de eredivisie van de Nederlandse literaire performers." / "Belonging to the premier league of Dutch literary performers." — Lowlands Magazine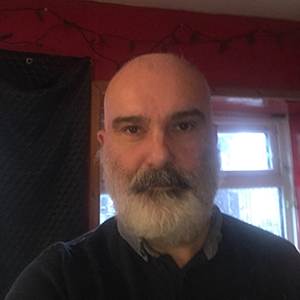 Patrick Cotter (moderator) is an Irish poet, born in Cork City where he still lives. His poems have been published in journals such as the Financial Times, The London Review of Books, Poetry and Poetry Review. He is a recipient of the Keats-Shelley Prize for Poetry. His poems have been translated into over a dozen languages and he has given readings of his work across the Northern Hemisphere. Sonic White Poise is his third full-length collection.
Buy Sonic White Poise from Dedalus and visit the poet's website.
Maram al-Masri & Eva Bourke
4.00pm, Cork City Library | Free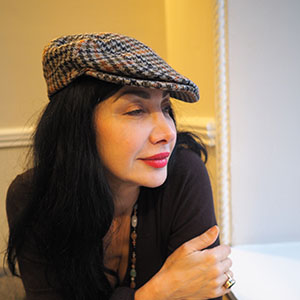 Maram al-Masri is from Lattakia in Syria, now settled in Paris. She studied English Literature at Damascus University before starting publishing her poetry in Arab magazines in the 1970s. Today she is considered one of the most renowned and captivating feminine voices of her generation. Thus far her work has been translated into eight languages. Her poetry collections include Karra humra' ala bilat abyad (Red Cherry on the White Floor) and Undhur Ilayk (I look at you).
Buy The Abduction from Southword Editions.
"Maram al-Massri comes as a shock. She writes about all the taboo subjects—physical passion, faithlessness, adultery, loneliness, despair—with candor and intensity." — Michael Binyon, The Times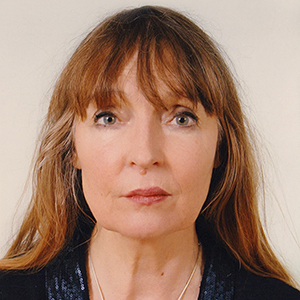 Eva Bourke is a poet and translator. Seeing Yellow (Dedalus 2018) is her seventh collection. She translates poetry from English into German and vice versa, and she has published several anthologies and collections in translation. Together with Borbála Farragó she edited the anthology Landing Places. Immigrant Poets in Ireland (Dedalus 2011) and with Vincent Woods Fermata, Writings Inspired by Music (Artisan House 2017). She taught creative Writing in the US and the MA in Writing program at NUI Galway. Seeing Yellow was nominated for the Irish Times/Poetry Now Award in 2019. In 2020 she was awarded the Michael Hartnett Prize for Poetry. She is a member of Aosdána.
Buy Bourke's collections from Dedalus Press.
"These poems suggest that the soul is an enduring gentleness in us, in others, in perhaps everything, and that it needs us to release it, to let it breathe, to nourish it with what we create rather than destroy." — Fred Marchant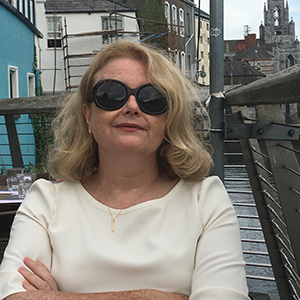 Clíona Ní Ríordáin (moderator) is a critic, translator and Professor of English at the Sorbonne Nouvelle. Her monograph, English Language Poets in University College Cork 1970-1980 (Palgrave Macmillan) was published in 2020. Her translation of Maylis Besserie's novel, Yell, Sam, If You Still Can appears from Lilliput Press in June. She has edited three anthologies of Irish poetry, including Jeune Poésie d'Irlande: les poètes du Munster (2015), co-edited and co-translated with Paul Bensimon. The duo's translation of Gerry Murphy's poems, Plus loin encore, will appear with Circe next August. Clíona sat on the judging panel of this year's Dublin Literary Award.
Buy English Language Poets in University College Cork, 1970–1980 from Springer.
Steve Ely & Jane Robinson: Two Poets Eco-Concerned
7.00pm, Cork Arts Theatre | Tickets €5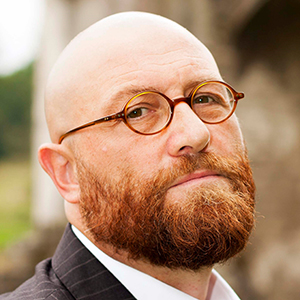 Steve Ely has published ten pamphlets or books of poetry since 2013, including Oswald's Book of Hours (2013), Englaland (2015), Lectio Violant and The European Eel, (both 2021). Libre D'Ore, a selection of his poems translated into Italian by Manuela Giabardo will be published by Ronzani Editore in 2022. He's also published a novel, Ratmen (2012). He teaches creative writing at the University of Huddersfield. His monograph, Ted Hughes's South Yorkshire: Made in Mexborough (2015) is an account of Hughes's poetic formation.
Buy The European Eel from Longbarrow Press.
"In Steve Ely the North has found its voice in work that echoes Ted Hughes, Basil Bunting, Geoffrey Hill, the bloke in the corner shop, the Yorkshire breeze and autodidacts and pub philosophers across the region and beyond. This can become our creation myth, our encyclopaedia, our atlas, our sacred book." — Ian McMillan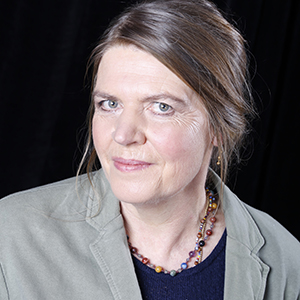 Jane Robinson is a poet and scholar who lives in Dublin. She holds a doctorate in Biology from the California Institute of Technology and was the 2021 Writer in Residence for the Red Line Book Festival. Her first collection Journey to the Sleeping Whale, Salmon Poetry, received the 2019 Shine-Strong Award. Other recognitions include the Strokestown International Poetry Prize. Her work has appeared in Poetry Ireland Review, Skylight 47, Abridged, The Stinging Fly, the Gingko Prize Anthology, The Interpreter's House, Banshee, Channel, Magma and elsewhere; her second collection is forthcoming from Salmon in February 2023.
Buy Journey to the Sleeping Whale from Salmon Poetry and visit the poet's website.
"Throughout her work the combination of observation and description is confident and authoritative and is part of the fabric of her poems, which use the language and observational power of the scientific mind to make wonderfully serious and seriously wonderful poems." — Paddy Bushe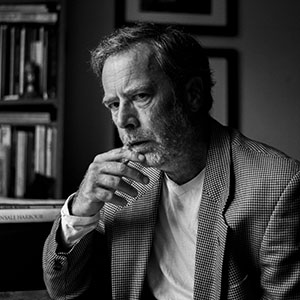 Matthew Geden (moderator) was born and brought up in the English Midlands, moving to Kinsale in 1990. He is the Writer in Residence for Cork County Library and Arts Service, teaches on the MA Creative Writing course at UCC and runs Kinsale Writing School. His publications include The Place Inside (Dedalus Press) and Fruit (SurVision Books). A new collection is due out in the autumn.
Buy The Place Inside from Dedalus Press.
Kim Moore & Molly Twomey
8.30pm, Cork Arts Theatre | Tickets €5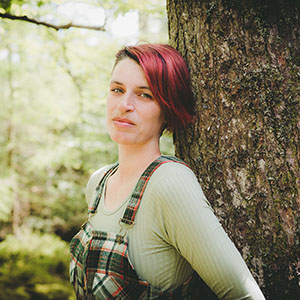 Kim Moore's pamphlet If We Could Speak Like Wolves was a winner in the 2011 Poetry Business Pamphlet Competition. Her first collection The Art of Falling (Seren 2015) won the Geoffrey Faber Memorial Prize. Her second collection All The Men I Never Married was published by Seren in 2021. Her first non-fiction book What The Trumpet Taught Me will be published by Smith/Doorstop in March 2022.
Buy Moore's collections from Seren.
"These deeply empathetic and unforgettable poems go everywhere, see everything and one feels, again and again in this collection, that a poet of the greatest gifts is addressing the most important of subjects, for all of us. We meet these transcendent, vital poems with gratitude and celebration." — Jonathan Edwards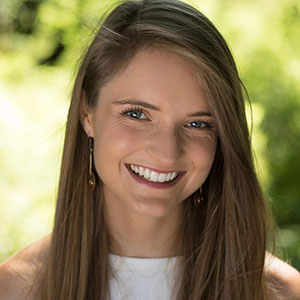 Molly Twomey grew up in Lismore, County Waterford, and graduated in 2019 with an MA in Creative Writing from University College Cork. She has been published in Poetry Ireland Review, Banshee, The Irish Times, Mslexia, The Stinging Fly and elsewhere. She runs an online international poetry event, Just to Say, sponsored by Jacar Press. In 2021, she was chosen for Poetry Ireland's Introductions series and awarded an Arts Council Literature Bursary. Her debut collection will be published in May 2022 with The Gallery Press.
Preorder Raised Among Vultures from The Gallery Press and visit the poet's website.
"The unafraid, dazzlingly alive lines of Molly Twomey … where the reader feels themselves touching the world anew." — Seán Hewitt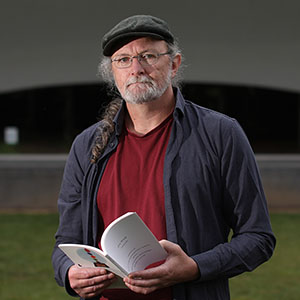 Moderator Paul Casey's poems have most recently appeared in Days of Clear Light (Salmon Poetry) and Local Wonders (Dedalus). His second collection Virtual Tides was published by Salmon in 2016. It followed home more or less (Salmon, 2012) and It's Not All Bad (Heaventree, 2009). He teaches creative writing, edits the Unfinished Book of Poetry and promotes poetry in his role as director of Ó Bhéal, Cork.
Buy Virtual Tides from Salmon Poetry.
Shangyang Fang & Stephen Sexton
10.00pm, Cork Arts Theatre | Tickets €5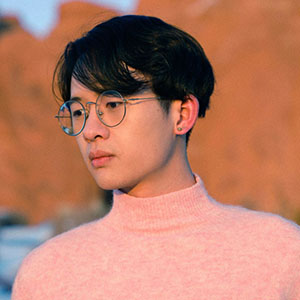 Shangyang Fang grew up in Chengdu, China, and composes poems both in English and Chinese. While studying civil engineering at University of Illinois, Urbana-Champaign, he realized his bigger passion lies in the architecture of language and became a poetry fellow at Michener Center for Writers. He is the recipient of the Joy Harjo Poetry Award and Gregory O'Donoghue International Poetry Prize. His name, Shangyang, originating from Chinese mythology, was a one-legged bird whose dance brought forth flood and rain. His debut is Burying the Mountain from Copper Canyon Press.
Buy Burying the Mountain from Copper Canyon Press.
"The poems in Burying the Mountain are characterized by a wild ekphrastic stream of consciousness, with Shangyang Fang narrating under the influence of classical music, opera, and Baroque and avant-garde painting, while reinventing myths and fairy tales." — Poetry Foundation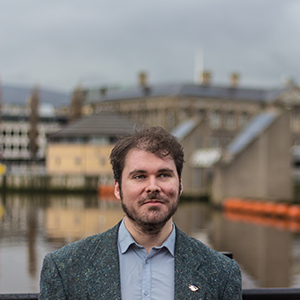 Stephen Sexton's first book, If All the World and Love Were Young was the winner of the Forward Prize for Best First Collection in 2019 and the Shine / Strong Award for Best First Collection. He was awarded the E.M. Forster Award from the American Academy of Arts and Letters and the Rooney Prize for Irish Literature in 2020. He was the winner of the National Poetry Competition in 2016 and the recipient of an Eric Gregory Award in 2018. Cheryl's Destinies was published in 2021, and was shortlisted for the Forward Prize for Best Collection.
Buy Sexton's collections from Penguin.
"Every poem in this book is a marvel. Taken all together they make up a work of almost miraculous depth and beauty" — Sally Rooney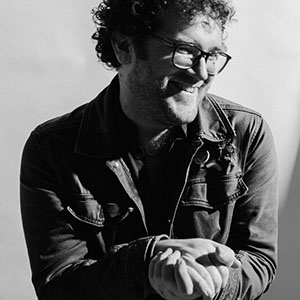 Pádraig Ó Tuama (moderator) is a poet and theologian from Ireland. Author of books of poetry, prose and theology, he is also the presenter of the podcast Poetry Unbound from On Being Studios. Poetry Unbound — a book from the podcast — is forthcoming from Canongate in October 2022. Feed the Beast, a pamphlet of new poetry, is forthcoming from Broken Sleep Books at the end of 2022. He's a regular broadcaster on national radio stations, and most recently presented a programme on the faith life of John Donne, for BBC Radio 4, and has interviewed poets Lorna Goodison, Gail McConnell, Hanif Abdurraqib and many more.
Image credits: Dean Browne photographed by Phil Cremin, Nyk de Vries photographed by Rogier Maaskant