The Farmgate Café National Poetry Award
Submission deadline: December 19th, 2018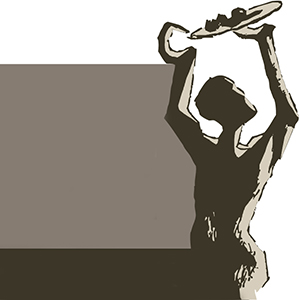 A new award of €2,000 for the best original collection of poems written by a poet living in Ireland, published in English, in the previous calendar year. Reprints, collected and selected editions are ineligible. This is so new work can be encouraged and rewarded. Collections (by poets living in Ireland) translated into English for the first time are considered. A winner and five or more commended titles will be announced at the end of February. The judges for this first year are Ailbhe Ní Ghearbhuigh, Clíona Ní Ríordáin and Maurice Riordan. The award is generously sponsored by the Farmgate Café, the English Market, Cork City.
The award will be presented on Tuesday March 19th at 6.30pm at the Farmgate Café.
The Fool for Poetry International Chapbook Competition 2018 Winners
The Fool for Poetry Prize Reading will take place on Thursday March 21st at 4.00pm.
 1st Prize: Assembly Instructions by Katie Hale (Cumbria, UK)
Born in Cumbria, Katie Hale's debut pamphlet, Breaking the Surface, was published by Flipped Eye in 2017. She recently won the Jane Martin Poetry Prize and the Buzzwords Poetry Competition, and came second in the Oxford Brookes International Poetry Prize. Her poetry has been published in Poetry Review, The North and Interpreter's House, among others. Following a year's mentoring from Penguin Random House UK through their inaugural WriteNow scheme, Katie's debut novel, My Name is Monster, will be published by Canongate in 2019. She runs creative writing workshops in schools, and is currently working on a first full collection of poetry.
2nd Prize: other gods by Regina O'Melveny (California, USA)
Regina O'Melveny's poetry has been anthologized and widely published in literary magazines including The Bellingham Review, rattapallax, The Sun, Solo, and Bacopa. Her long poem Fireflies won the Conflux Press Award, and recently Conflux Press published two of her chapbooks, New and A Secret. Her collection, Blue Wolves, was published by Bright Hill Press, winning their full-length poetry book award. Little, Brown and Company published her novel The Book of Madness and Cures, one of six books listed by npr.org under "Time Passages: The Year's Best Historical Fiction" in Best Books of 2012. She lives with her husband in Rancho Palos Verdes, California.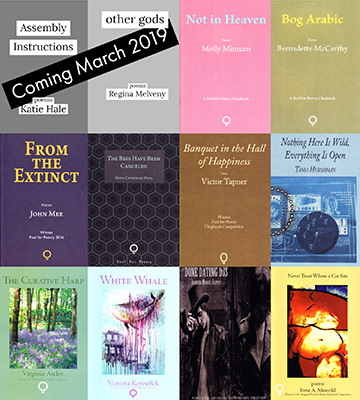 The list of finalists and commended poets can be found on the munsterlit website.
The Munster Literature Centre established the Fool for Poetry International Chapbook Competition in 2005. It was established as an annual prize in 2015. The competition offers writers the opportunity to have their poems published in a high-quality production from the Munster Literature Centre's publishing branch, Southword Editions. The winners receive cash prizes as well as a reading and three nights' accommodation at the festival. You can read about previous winners and buy their chapbooks here.
The Gregory O'Donoghue International Poetry Competition
The Gregory O'Donoghue Prize Reading will take place on Saturday March 23rd at 3.00pm.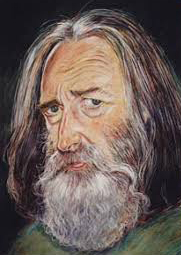 The Gregory O'Donoghue International Poetry Competition is an annual poetry competition for a single poem, named in honour of a late Irish poet long associated with the Munster Literature Centre. It's open to original, unpublished poems in the English language of less than 40 lines on any subject, in any style, by a writer of any nationality, living anywhere in the world. Submissions are accepted from August to November annually. As well as a first prize of €1000, a week-long residency at the Tyrone Guthrie Centre, and publication in the literary journal Southword, if the winner comes to Cork to collect their prize, we lavish them with hotel accommodation, meals, drinks and VIP access to the literary stars at the Cork International Poetry Festival.
A shortlist will be posted here in early February and the winners will be announced during the festival. We recommend signing up for our newsletter if you would like to be kept up-to-date with competition developments directly. You can read the poems of previous winners here.
The John Montague International Poetry Fellowship
American poet Sandra Beasley is the 2019 John Montague International Poetry Fellow. The fellowship is very kindly funded by University College Cork and is an initiative of the Munster Literature Centre. The fellowship acknowledges the special place of poetry in the cultural history and contemporary practice of Cork City.
Sandra Beasley will lead a four-morning workshop from March 20th - 23rd and will be reading on Wednesday March 20th at 8.30pm at this year's festival.
The John Montague International Poetry Mentorship Bursaries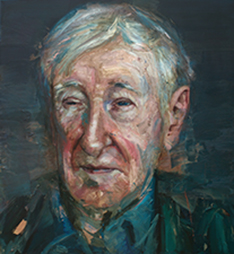 Two John Montague Mentorship Bursaries consisting of fees-free mentoring by the John Montague International Fellow are available yearly. To qualify you must be a poet resident in Cork City or resident in County Cork and engaging with the literary community of the city. You must have had at least four poems published in reputable literary journals. The mentorship is also open to authors with no more than one full-length collection already published who believe they can benefit from this opportunity. This year's fellow, Sandra Beasley, will choose the successful mentees from all valid applications received.
Applications close January 13th, 2019.
Image credits: Katie Hale photograph © Phil Rigby, Regina O'Melveny photograph © Andrea Bricco, Gregory O'Donoghue portrait © Richard Noonan, Sandra Beasley photograph © Milly West, John Montague portrait © Colm Davidson