The Farmgate Café National Poetry Award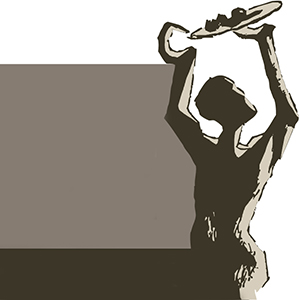 6.30pm, Farmgate Cáfe
Free but ticketed
For this inaugural prizegiving ceremony, we will announce the winner and present the new award of €2,000 for the best original collection of poems written by a poet living in Ireland, published in English, in the previous calendar year. The judges for this first year are Ailbhe Ní Ghearbhuigh, Clíona Ní Ríordáin and Maurice Riordan. The award is generously sponsored by the Farmgate Cafe, the English Market, Cork City.
The event is free but tickets are limited.
The Well Review

Issue Three Launch
8.30pm, Cork School of Music
Free event - unticketed
The Well Review was established in 2016 and is named after the historic Cork City neighbourhood of Sunday's Well. The journal was created to provide a meeting ground for Irish and international poetry, and to also give space to include reflections on visual art and other disciplines. The third issue contains essays on music by James Harpur, Ishion Hutchinson and Brian Turner. This edition has been produced over the past year with a particular attention paid to the relationship between poetry and music.
Issue Three contains new poems by Mona Arshi, Sasha Dugdale, Noelle Kocot, Jim Moore, Paul Muldoon, Billy Ramsell and many more. It also features an interview on poetry and music with the internationally acclaimed cellist, Sonia Wieder-Atherthon. The winners of the inaugural Well Review Poetry Prize 2019 will also be published in this issue. It contains artwork by Dylan Brennan, Paul Joyce, Francisca Pageo and Romain Thiery.
The Well Review Issue Three launch takes place at the Cork School of Music, Union Quay, and will include readings by Sasha Dugdale, John Fitzgerald, James Harpur, Majella Kelly, Gerry Murphy and Billy Ramsell. There will also be a performance of Britten, Mahler and Shostakovitch by the Cork-based cellist, Eimear Reidy.