Fool for Poetry & Gregory O'Donoghue Prize Readings
3.00pm, Cork Arts Theatre | Tickets €5
At this event the winning chapbooks of the most recent Fool for Poetry Competition, Earth's Black Chute by Cian Ferriter and Corona Connemara & Half a Crown by Jamie O'Halloran will be launched with readings by the poets. Both poets will receive a cash prize and 25 copies of their chapbooks. The winner of the Gregory O'Donoghue International Poetry Competition, Timothy McBride, will receive his €2,000 prize and have the opportunity to read from a selection of his poems. He will also receive a week's retreat at the Tyrone Guthrie Centre and publication of his winning poem in issue 42 of Southword. Read more about the prizes and winners on the Awards page.
Green Carnations: Readings from Irish LGBT+ Poets
4.30pm, Cork Arts Theatre | Tickets €5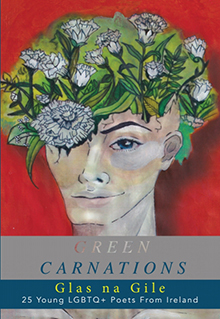 Green Carnations, Glas na Gile, compiled and published in 2020, is an anthology of verse from twenty-five contributing LGBT+ poets on the island of Ireland. Four contributors to the anthology will read at this event.
Orla Fay is the editor of Drawn to the Light Press and the former editor of Boyne Berries. Her work has appeared in Green Carnations, The Irish Times, Poetry Ireland Review, Crannóg, Abridged, The Honest Ulsterman, Cyphers, The SHOp, The Lake and Southword. Her poem "What Became of the Horses" was included in The Ireland Chair of Poetry Commemorative Anthology. She was selected for Hennessy New Irish Writing. For a MA in Digital Arts and Humanities at UCC she wrote a dissertation on Poetry in the Digital Age. Her debut collection is forthcoming from Salmon Poetry.
Diarmuid Fitzgerald lives and works in Dublin as a teacher, writer, healer, and coach. A collection of poems The Singing Hollow was published in 2021 by Alba Publishing. Two collections of haiku have been published also by Alba Publishing, Thames Way in 2015 and A Thousand Sparks in 2018. Poems appeared in The Stinging Fly, Cyphers, Crannóg, Boyne Berries, the Blue Nib, Impossible Archetype, and the Green Carnations anthology. Diarmuid won the South Dublin County Individual Artist Bursary in 2018 and a Words Ireland mentoring bursary in 2021.
Leah Keane is a native of Castlerea, County Roscommon. She graduated from NUI Galway in 2018 with a BA in English, German and Creative Writing. During the final year of her degree she had her first poem published in Poetry Ireland Review, then under the editorial eye of the late Eavan Boland. More recently, her work has been published in The Stony Thursday Book, ROPES, Drawn to the Light and in the Glas na Gile (Green Carnations) anthology. She is now an English language teacher at a school in Galway City.
Kate Moore (moderator) is a writer & playwright from Kerry now based in Cork City, and works for the Munster Literature Centre as Operations Officer. She has previously been produced in the Everyman, Cork Arts Theatre, Siamsa Tire Theatre and by UCC Dramat. She has been published by the Irish Times and Wild Words Book Festival, and is currently under mentorship from Children's Books Ireland.
Aria Aber & Amy Woolard
7.00pm, Cork Arts Theatre | Tickets €5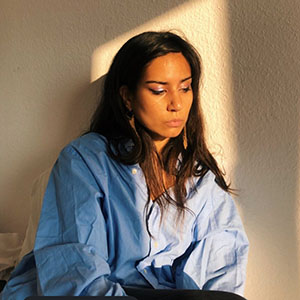 Aria Aber was raised in Germany. Her debut book Hard Damage won the Prairie Schooner Book Prize in Poetry and was published in September 2019. A graduate from the NYU MFA in Creative Writing, where she was the Writers in Public Schools Fellow, she holds awards and fellowships from Kundiman, Dickinson House, and the Wisconsin Institute of Creative Writing. She is the recipient of a 2020 Whiting Award in Poetry and is currently a Wallace Stegner Fellow in Poetry at Stanford University. She is at work on a novel and a second book of poems.
Buy Hard Damage from University of Nebraska Press and visit the poet's website.
"To properly review the new collection Hard Damage … you simply want to copy the entire text of the book into your article and just say: Read this. I can add nothing. Her words are challenging little psalms, tiny scriptures of truth sometimes difficult to confront." — America Magazine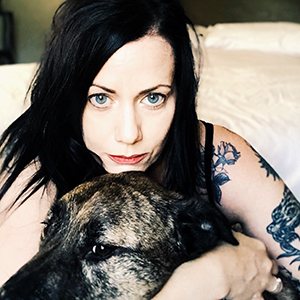 Amy Woolard is a legal aid attorney working on civil rights policy & legislation in Virginia. Her debut poetry collection, Neck of the Woods, received the 2018 Alice James Award from Alice James Books. Her poems have appeared in The New Yorker, The Paris Review, Poetry, Boston Review, Ploughshares, Fence, & elsewhere, while her essays and reporting have been featured in publications such as Slate, The Guardian, Pacific Standard, The Rumpus, and Virginia Quarterly Review. She has received fellowships from the National Endowment for the Arts, the Vermont Studio Center, and the Breadloaf Writers' Conference. She lives in Charlottesville, Virginia.
Buy Neck of the Woods from Alice James Books and visit the poet's website.
"Amy Woolard's poetry is sorcery, scary, intense, sugar-sweet, enticing, ready to 'follow her scent into her last open question,' and she knows what she's about: it's an atmosphere, an attitude, a smart answer, an intelligence with blood-red, beet-red roots." — Stephanie Burt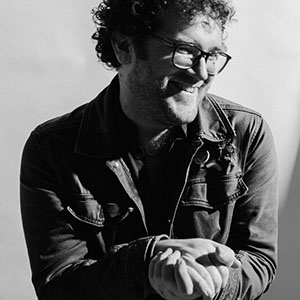 Pádraig Ó Tuama (moderator) is a poet and theologian from Ireland. Author of books of poetry, prose and theology, he is also the presenter of the podcast Poetry Unbound from On Being Studios. Poetry Unbound — a book from the podcast — is forthcoming from Canongate in October 2022. Feed the Beast, a pamphlet of new poetry, is forthcoming from Broken Sleep Books at the end of 2022. He's a regular broadcaster on national radio stations, and most recently presented a programme on the faith life of John Donne, for BBC Radio 4, and has interviewed poets Lorna Goodison, Gail McConnell, Hanif Abdurraqib and many more.
Gillian Allnutt & Vahni Capildeo
8.30pm, Cork Arts Theatre | Tickets €5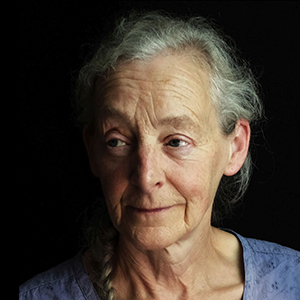 Gillian Allnutt has published nine collections of poetry, seven of them with Bloodaxe Books. The latest, wake, was published in 2018. How the Bicycle Shone: New & Selected Poems (2007) includes work from Nantucket and the Angel (1997) and Lintel (2001), both shortlisted for the T.S. Eliot Prize. She has taught creative writing and held residencies in community-based projects. From 2018-20 she worked as Royal Literary Fund Fellow at York University. She has worked in journalism and from 1983-88 was Poetry Editor of City Limits magazine in London. She won the Northern Rock Foundation Writer's Award in 2005 and in 2016 was presented with The Queen's Gold Medal for Poetry.
Buy Allnutt's collections from Bloodaxe.
"Her writing roams across centuries, very different histories and lives, and draws together, without excuse or explanation, moments which link across country, class, culture and time… Her poems progress over the years to a kind of synthesis of word-play and meditation." — Dame Carol Ann Duffy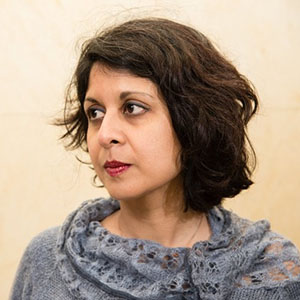 Vahni Capildeo FRSL is a Trinidadian Scottish writer of poetry and non-fiction. Capildeo's eight books and eight pamphlets include Like a Tree, Walking (Carcanet, November 2021) and The Dusty Angel (Oystercatcher, 2021). Their interests include plurilingualism, traditional masquerade, and multidisciplinary collaboration. They are Writer in Residence and Professor at the University of York, a Visiting Scholar at Pembroke College, Cambridge, and an Honorary Student of Christ Church, Oxford.
Buy Like a Tree, Walking from Carcanet.
"Vahni Capildeo has always been a remarkable and singular poet, and Like a Tree, Walking is yet another triumph of their warm wit, direct vision, and almost spiritual connection to the page." — Beth Cochrane, The Skinny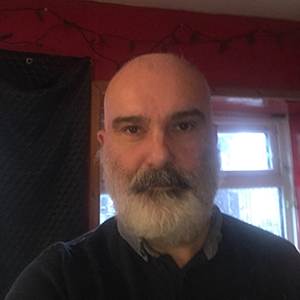 Patrick Cotter (moderator) is an Irish poet, born in Cork City where he still lives. His poems have been published in journals such as the Financial Times, The London Review of Books, Poetry and Poetry Review. He is a recipient of the Keats-Shelley Prize for Poetry. His poems have been translated into over a dozen languages and he has given readings of his work across the Northern Hemisphere. Sonic White Poise is his third full-length collection.
Buy Sonic White Poise from Dedalus and visit the poet's website.
John F. Deane & James Harpur: Two Poets on the Spiritual Life
10.00pm, Cork Arts Theatre | Tickets €5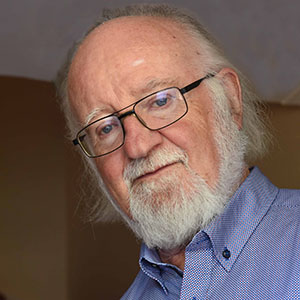 John F. Deane was born on Achill Island off the west coast of Ireland. He is founder of Poetry Ireland, Ireland's national poetry society, and its journal Poetry Ireland Review. A new collection Dear Pilgrims appeared from Carcanet in 2018 and a collection of poems set on Achill Island with paintings by John Behan, Achill: The Island published by Currach Press also appeared in 2018. In 2016 Deane was the Teilhard de Chardin Fellow in Catholic Studies in Loyola University, Chicago and taught a course in poetry. In 2019 he was visiting poet in Notre Dame University in Indiana. In 2021 Carcanet published his new collection of poems, Naming of the Bones.
Buy Darkness Between Stars from Irish Pages and Naming of the Bones from Carcanet.
"John Deane invites all human beings, or pilgrims, whether Christian or not, to partake in his revelatory, redemptive collection... a true cosmic poetry for all of us, in all time." — Patricia McCarthy Agenda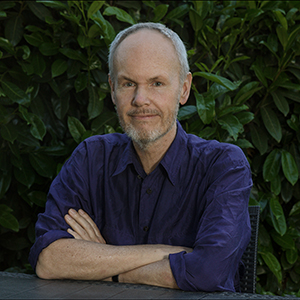 James Harpur has published eight collections of poetry and is a member of Aosdána. His two latest poetry books are The Examined Life, an odyssey through boarding school; and The Oratory of Light, poems inspired by St Columcille, or Columba, and the island of Iona. He has won a number of awards for his work, including the Michael Hartnett Poetry Prize and the UK National Poetry Competition. His debut novel, The Pathless Country, a spiritual quest set in 1900s Ireland and London, was published in 2021. He lives in West Cork.
Buy The Oratory of Light from Wild Goose Publications and visit the poet's website.
"James Harpur's poetry is moving, in the sense that it moves, stirs something deep inside you, not just emotions or feelings, but more like a process of guided enlightenment." — Francesca Diano, Interalia Magazine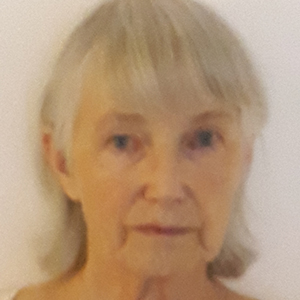 Moderator Hilary Wakeman's husband John Wakeman founded THE SHOp a magazine of poetry in 1999. In 2001, when she retired as Rector of the most southwesterly parish in the Church of Ireland, she became its co-editor and art editor. THE SHOp closed in 2014. Hilary now lives in Norwich, from where she co-edited with Hilary Elfick, THE SHOp an anthology, published by the Liffey Press in 2020.
Buy THE SHOp an anthology from The Liffey Press.
Image credits: John F. Deane photographed by Moya Nolan, James Harpur photographed by Dino Ignani